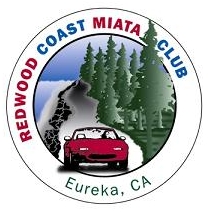 Lost Coast Cruisin'

March 12, 2005
Sunshine. Bring it on, baby! Can you say SPF 30? Sure.
Today, we took a little cruise to the coast, via Avenue Of The Giants on the way to the Lost Coast. A few sections of road through Rockefeller Forest were a bit rougher, as compared to last year. And it was a bit cooler in the shade than a summer run would normally be. But it was oh-so-wonderfully green and beautiful!
The group of cars included a white, silver, black, grey and blue. The group of people included: rabble-rousers, all. Solo drivers, everyone. A motley crew, to be sure. Bill came over from Willow Creek in his sweet 93LE, though there was a solitary speck of grease on the underside of the chassis rail on the passenger side. Willow Creek cool, no doubt. Dave took the scenic route from the valley in his pure silver, decked out with a new roll bar and a few bug splats from the early-morning drive through the mountain passes. Mike from HSU joined the fun with his sporty white roadster, with hardly a hair out of place. Bill (incoming web master) came along in his 02TiSE, looking fairly resplendent in the sunshine. And Michael (outgoing web master) motored up in his 96M ... water spots and all. A purposeful crowd with one goal in mind: "Where's the sunshine!"
This time we took a look at the route from the opposite direction. Normally, we head south through Petrolia. This time, we hit the Avenue first. Of course, the staircase at Honeydew was downhill, but we got much more time to take in the views. Overall, this was a slower pace. Good thing, too, what with all the crud from the winter storms, cows, horses, trucks and other such on the road. Even a couple of eagles came out to see what was up. Plenty of 'happy' cows, though no flying ones this time.
On the way back, we stopped at the Eel River Brewery in Fortuna, for a much-needed pint of beer and bite to eat.
For those that missed the run, keep an eye on the web site for upcoming gigs. Ad hoc, spur-of-the-moment items will be emailed. Though, as this run shows, it might only be with one or two days' notice.
Shiny side up.