Team Miata Performance Driving School

March 24-26, 2006
Miata Performance Driving School Celebrates Ten Years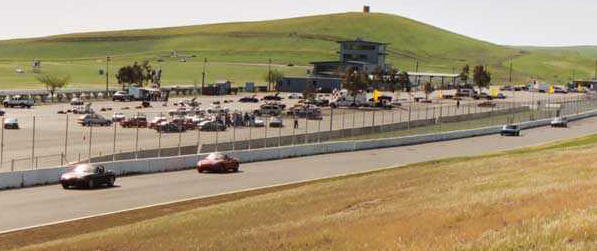 Now is your chance to be one of the nearly 1,000 Miata owners who have attended the Miata Performance Driving School by registering for the 2006 class. The 2006 Miata Performance Driving School will again bring Miata owners from all over the country to Thunderhill Sports Park to learn how to get the most from their Miata and you can be one of them.
The 2006 school will be held March 24, 25 and 26 at the Sport Car Club of America's Thunderhill track in Willows just off Highway 5, about an hour's drive north of Sacramento, Calif. The track has been the filming site for many car commercials, so you've probably seen it on TV. It's wide track with spacious grassy runoff zones make it ideal for hosting activities like the school.
This course teaches Miata owners the basics of high speed driving, equipment, human limitations, proper steering techniques and many other skills necessary for safe performance driving.
"One of the biggest attractions of the school is that it is geared towards beginners who want to see what their Miata is really capable of doing," said event organizer Ken Freeze. "And since it is geared towards beginners, we have worked closely with the SCCA to allow this group to use the track and not require roll bars. Although roll bars are recommended, I recognize the expense of adding a roll bar to a Miata and have always felt that keeping this event affordable is key to allowing as many Miata owners as possible the thrill to experiencing the full scope of what a Miata is capable of. However it is amazing how many people decide that adding a roll bar to their Miata is a worthwhile expense after they had a weekend of our school"
Packed with activities, the weekend kicks off Friday evening with a dinner, followed by classroom style lectures and training from SCCA instructors. Saturday morning the action turns to the track with more instruction, both in and out of the Miata. Spend most of Saturday and Sunday on the track with time while in between sessions talk to fellow Miata owners and see some on the latest Miata accessories. Saturday night features a BBQ at the track that gives students and instructors the opportunity to talk over the day's activities. "The entire goal of the weekend is to enable Miata owners to become better, more skillful drivers both on and off the track," said Freeze.
The class is limited to 80 students with from 40 to 45 instructors, making for a 2-to-1-instructor ratio, a ratio higher than driving schools costing thousands of dollars.
There's nothing quite like having a Sport Car Club of America instructor right next to you as you drive lap after lap on a race course, helping you to learn just what you and your Miata are really capable of.
You can register via the Internet by going to the Miata Performance Driving School Web Site at www.teammiata.com/thunderhill/school.htm. Fill out the online form, or download the PDF file and print it out and send it in with your check. If you don't have Internet access, send a self addressed, stamped envelope to: Ken Freeze, Miata School, 1521 Ridgewood Dr., Martinez, CA., 94553 and a complete packet will be sent to you. But hurry – in past years the class was full by the first of December so don't wait until it's too late.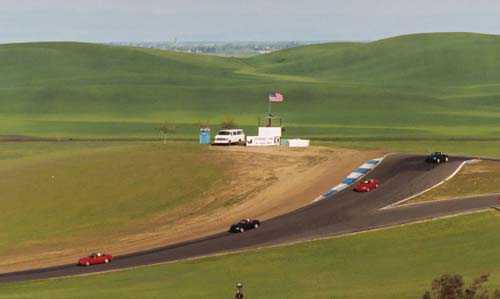 Come join us for a weekend of learning, while having a lot of fun, as you drive on the Thunderhill track with SCCA instructors and fellow Miata enthusiasts. At $400 ‑ it's the best accessory you can add to your Miata and have fun while doing it! See you on the Track!